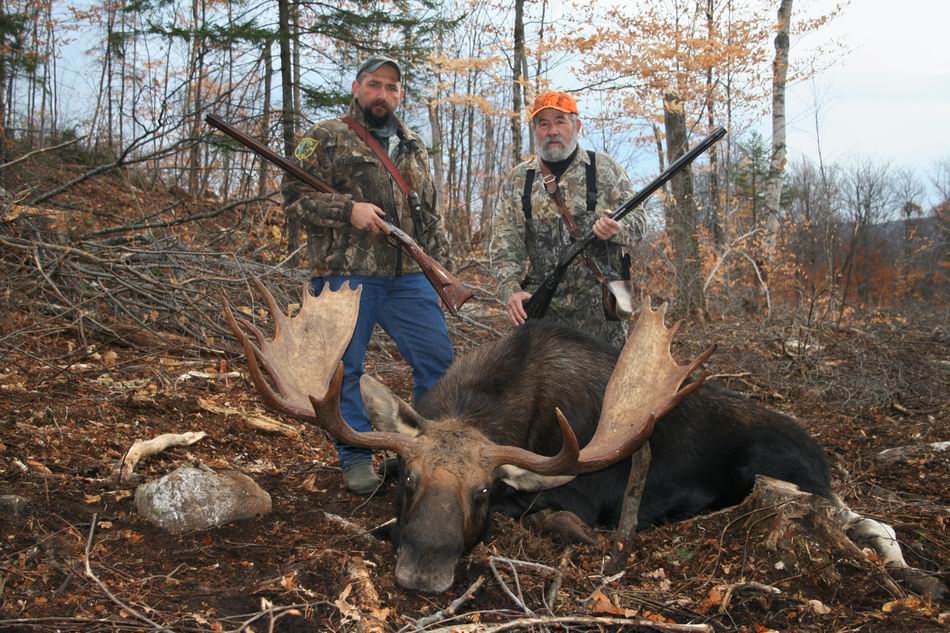 The latest moose hunting season has drawn to a close here in New Hampshire. As Morse Sporting Goods is pleased to report, state hunting agencies are indicating that the amount of moose that hunters were able to bag this year improved upon what they were able to take home in recent history.
As this article published by NewHampshire.com discusses, the New Hampshire Fish and Game agency reported that hunters achieved a 72 percent success rate statewide hunting for moose this season. The official statistics show that 91 hunters tracked down a moose during the 9-day season; a total of 127 permits were issued to hunters for this latest moose hunting season.
The opportunity to track down moose in the state of New Hampshire is one of the most popular hunting experiences in New England. More than 10,000 people applied for a NH hunting permit to participate in the latest moose hunting season. Only 1 in 59 state residents were awarded a moose hunting permit, and only 1 in 221 nonresidents had a successful application. New Hampshire state residents received about 85 percent of the total of permits that were issued.
During the past season, hunters took in more bulls (57 total) than cows (34 total). As anyone who has bagged a moose in the past knows, these beasts offer hundreds of pounds of meat. Anyone who plans to hunt moose for the first time should have a good idea of what they want to do with their harvest before they collect it to reduce any waste.
Morse Sporting Goods aims to give you all of the supplies and information any huntsman needs to make the best choices possible. If you want to take your hunting experience to the next level, visit our headquarters in Hillsboro, NH. We have all the updated info on state hunting seasons and how you can apply for your hunting permit today.